Owyhee Community Health Facility Welcomes Jagdish Goswami

By: Alexis Smith-Estevan
Jagdish Goswami is the new Director of Operations at Owyhee Community Health
Facility. He began working for the Shoshone-Paiute Tribes on January 9 th . He originates from
Gujarat, India. His nicknames are Doctor "G" or G-Force or you may call him Jag. Jagdish first
heard about the job posting through the Tribes website. He could have chosen to interview over
the phone, but instead he'd rather be here in person and immediately fell in love with Duck
Valley. His job duties include reviewing and analyzing, and evaluating business procedures,
updating the business council on ideas and changes, and ensuring work environments are
adequate and safe and reaching goals set by the leadership.
He is no stranger to working with Indigenous people. Jagdish has worked in Newtown
South Dakota, and in Bishop California, with their tribal clinics. Some of his past job titles
include Executive Director, teaching Medicare, MD from India. He holds a Master of Public
Health from the University of California at Berkley.
Jagdish is fluent in six languages; his hobbies and interests include traveling. He loves to
drive and has drove across the United States many times to various states, he enjoys admiring the
country side. Jagdish loves to write and has written a book based on true events. It is called
"Freedom's Edge A Tale of Crises and Victory". He hopes to soon turn it into a movie. Jagdish
also loves attending community event such as powwows.
So far, Jagdish loves his job position. He is coming into the position with an open mind
and positivity. The willingness to help the people and wanting to achieve a Health and Wellness
Center such as a Rehab for drugs and alcohol. His main goal is striving to better the community
through the roots of our own traditional ways.
Tribal Member Hired as New THA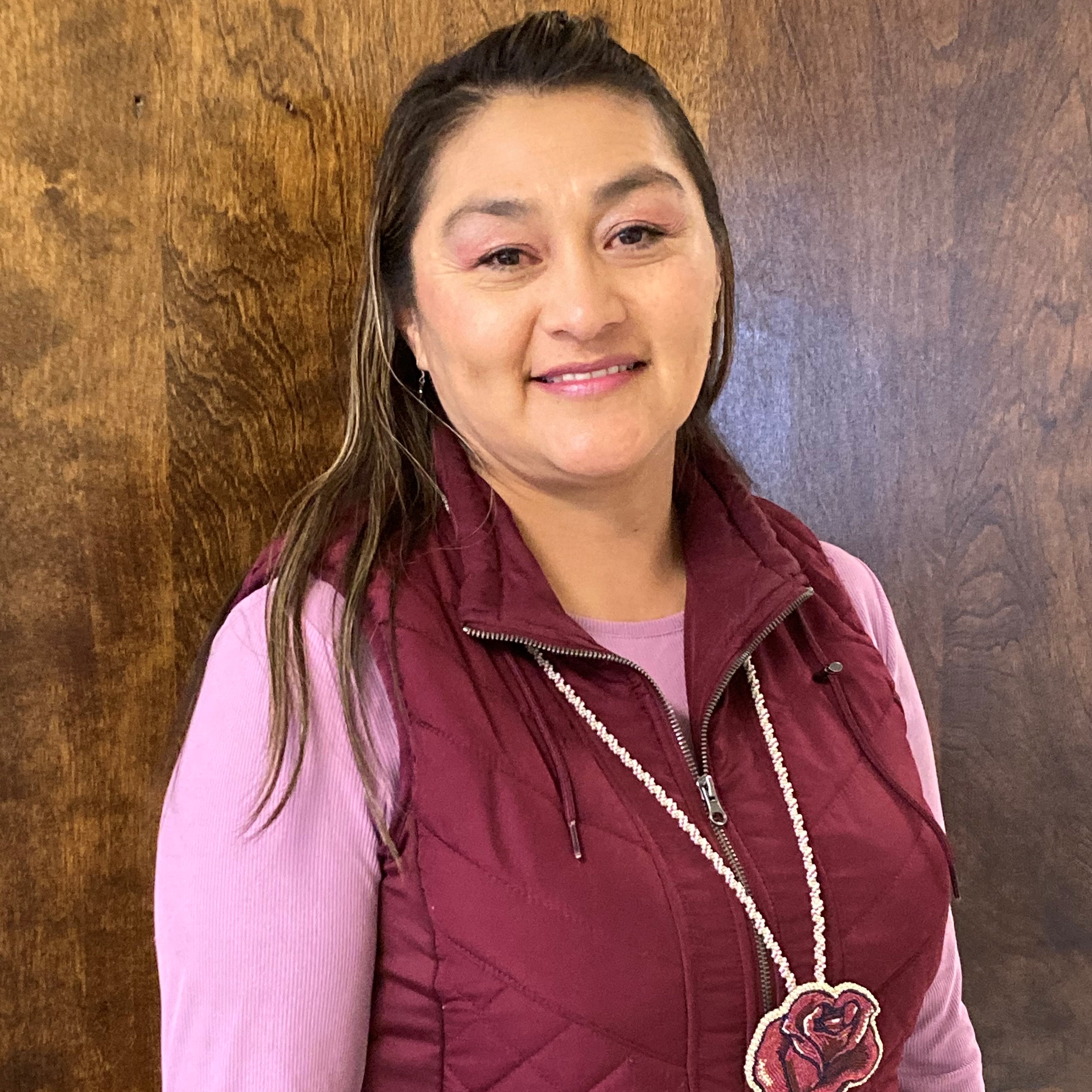 By: Alexis Smith Estevan

Owyhee Community Health Facility recently hired tribal member Shawna Hicks as the
Tribal Health Administrator. Shawna is no new comer to OCHF as she was previously the
Compliance Officer before she took another job out of the area.
Shawna has worked for the tribe for eighteen plus years thru various positions. Shawna
was working in Washington at their IHS clinic. She returned home after hearing from the former
Tribal Health Administrator that the job was open, so she applied. Shawna started working at
Owyhee Community Health Facility on February 6, 2023.
Shawna loves working for the tribes especially in the health care department as she has
held many medical positions throughout her employment within the tribes. She really loves her
current position. Some of her job duties include directing operation of the clinic and health
systems, strategic planning with the governing board and with the tribal council, the
responsibility to bring in services for the community, staff budgeting, and organize other
management functions. Shawna must help shape the health care policy attend state, local, federal
and partnering agencies meetings. She attends monthly Nevada Tribe Director's meetings with
various tribes in Nevada. They come together to discuss their needs, wants, strong points and
weak points within their tribes. These tribes meet with the state and share what their
communities are facing, their native communities at that.
Shawna has an impressive education background, she has her bachelor degree in
Information Management, she's a certified HIPPA professional. Her hobbies and interests
include being active in the local cattlemen association. She is a third-generation rancher and is
keeping the family tradition alive and well. Her mother Rozilyn Jones and father Richard Hicks,
many uncles, aunts and relatives. Her late grandparent's grandmother Geraldine Jones and
Donald Jones. Shawna has one brother and one sister.
She loves to ride horse and teach her children horsemanship. Shawna has three children
and three grandchildren. She is a very active tribal member loves to give back to the community
by volunteering in coaching sports such as basketball to promote health and wellness. She truly
believes that sports are more than just a sport you learn life lessons such as how to perform under
pressure, you learn a lot of self-discipline too.
While working in this position she strives to better the clinic to let the community know
they meet the best practice standards goal and also the outside world. In health care everything is
measured, the plan is to bring stability, move forward in a positive direction so our health facility
can continue to strive and thrive to become an accredited clinic. Welcome back Shawna!